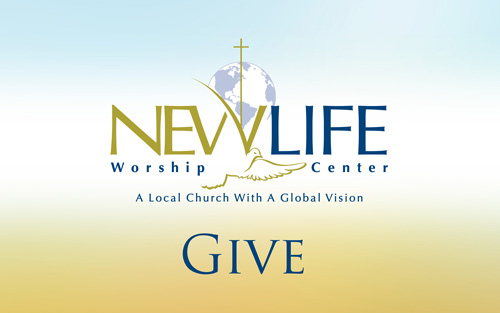 Are You Ready for an Easier Way to Give?
Here at New Life Worship Center, we believe in making a continuing effort to make all aspects of ministry more convenient for our members and guests. One of the areas that needed some improvement is our giving platform. With a majority of our members and guests visiting our website from a mobile device or using our New Life App we understood that the old method had become somewhat dated and was not mobile friendly.
Beginning Sunday,  January 8th we will be launching our new mobile friendly giving platform. This new service will make giving on all platforms easier and faster.
Here are a few things you will need to know before getting started.
You will need to sign up. If you had an account with our previous online giving platform it will not transfer and you will need a new account. Sign-up is  a very quick and easy process. We collect some basic information, add your credit/debit card, and/or checking account and you're ready to start giving.
Once you're signed in from your phone you should stay logged in.
You can give anywhere, and at any time.
Ready to give? Try it now!

Here's video demonstrating how easy it is to give using this service: